Her journey begun in young age when her mother always braided her hair for school. In 2016 she started experimenting by braiding her friends' and colleagues' hair. She was working hard to upgrade her skills and at the same time she studied Make Up in order to enhance her knowledge. Until now, she owns two Braidbar Skg Studios, she has taken part in many creative projects and concepts, video clips, movies and photoshoots and she has created the amazing team you're going to see ahead!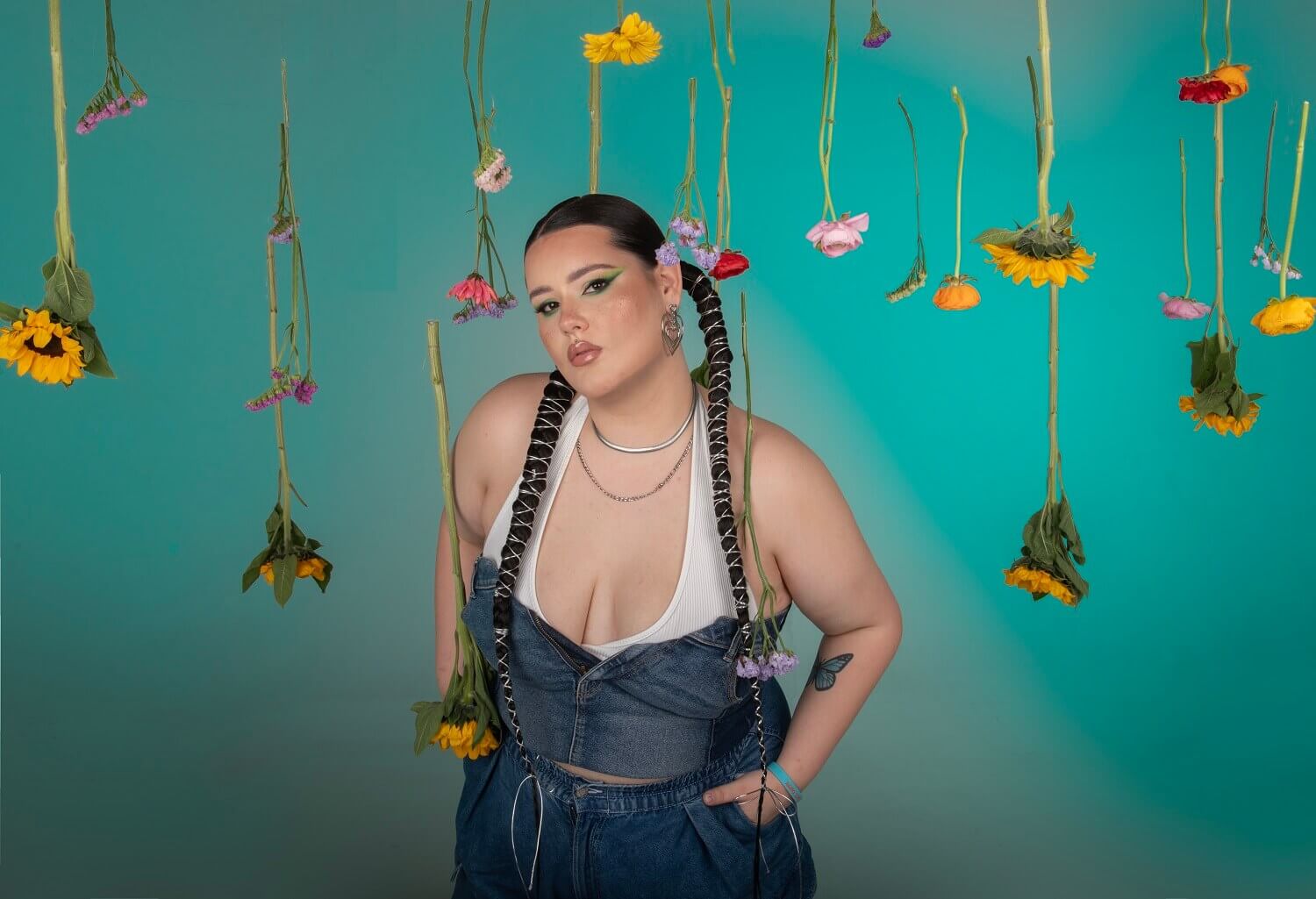 This is Leni! She's 22 years old and she always had a special love for braids. She's very talented in many different fields of expertise and she can create anything she's asked to. She's patient, fast and if you get to know her you'll love her cool and crazy side. She loves her job and it shows! Leni's favourite part of the job is assisting photoshoots and her favourite braid style is Fulani Braids.
Τhis is Alexandra! She's the second youngest of the group and the shy one! She started braiding at the age of 14 and since then braiding has her heart! She's also the twist and dreadlock maker of BraidBar. She loves creative designs on hair such as different colours and patterns! 
This is Elena! She is one of the two youngest in the group. Once you get to know her, however, you will find that she is not small at all. She has a lot of energy and appetite but she doesn't stop being the serious one of the team.
She started experimenting with her braiding abilities from a very young age and around the age of 14 she met Tekira who taught her many new things about this art. Then she started working as a member of Braidbar.
She likes styles that combine aesthetics and elegance, as well as ones that show the dynamic part of women.
Our team and studio offers a wide range of services and products including all kinds of braids, dreadlocks, wigs, hairstyles, makeup services, creative concepts, hair accessories and care and much more.
This is Glika! Her name in Greek means "sweetie", and trust us when we say she is the sweetest of them all! Glika is our beloved content creator, responsible for the most videos shown on our TikTok page and she slays it for real. She was also the first person to be Tekiras braid-experiment when she started braiding. One call from Tekira was more than enough to make her believe in her vision that she got this and will make the best out of it. And there they are, 6 years and many braids later, working together for Tekiras vision in the braid-world of Greece, in which for sure BBS is a prototype! Glika is the one who came up with the idea of the "BBS Parenergia (BBS Side Effect)" slogan, within a few hours, after she started working with the team during the summer of 2022! Since then, the #BBS abbreviation is the main and most loved slogan of them all.
Iliana
Social Media Manager
This is Iliana! Iliana is Braidbar's Social Media & Communications manager. Iliana is from Athens but her soul and heart belongs to Thessaloniki. She's behind everything you see on our Instagram and the one who knows all of you – since she answers all of your messages! She loves creative projects and she deeply believes you can do anything if you communicate it the right way. She hates no show appointments and uses the word "Avolo" (Awkward) 25 times per minute. 
This is Sissy! She is our brand ambassador. You'll find her as sissy_validstyle on social media.
Markella is the newest member of the BBS Team and it feels like she always was one. She is our MUA specialist and her favorites are creative, colorful and funky make up styles. She studied Theatrical Hair & Media Make up, started with her internship at BBS and stayed after all. Beside these, she is also the one responsible for the BBS eShop and keeping the website up to date.
We are a super creative group of people who try to make a difference in the beauty industry. We consider everything we do as art and our main goal is to see happy faces with creative hairstyles all over the city!

Our team and studio offers a wide range of services and products including all kinds of braids, dreadlocks, wigs, hairstyles, makeup services, creative concepts, hair accessories and care and much more.

Choose the hairstyle that suits you the most and book your appointment ASAP!
This is Muerta! She is the actual boss of BBS.